Back in early November Chris Beckett met me for coffee and to chat about telescopes and other gear that I was researching while writing the SSHRC ID grant. The two biggest obstacles for me at that point were 1) having to make room in my brain for this new project while not quite ready [finishing the PhD] and 2) making room in my brain for the huge learning curve that astronomy and astrophotography require.
There is a tremendous amount of technical information to learn, and while my photography background gives me some entry into the field, the terminology only transfers from photography to astronomy so far.
Chris spent most of our conversation trying to impress upon me exactly how big a learning curve, how challenging, and how difficult it is to achieve 'great' results [I tried to disavow him of the notion that 'great' results for astrophotographers and 'great' results for my art intentions were necessarily coincident]. He has seen enough excited newbies show up to club and who fizzle out quickly one they realize how much work astronomy is.
So in an encouraging way Chris challenged me to begin with the alignment of Saturn with the new moon and the star Spica in the early morning of November 22, 2011.
Gail Chin and John Campbell were up for the adventure, and so we found ourselves parked by the cell tower on the route to Pilot Butte at 5am.
I set up two cameras: my old Canon G5 and Gail's borrowed Nikon D80, (since I hadn't purchased the D7000 yet).
The G5 was auto-focused, and I captured 80 frames at 1/minute. They were all blurry, and the most interesting of which was the International Space Station [ISS] flyby, which Rob Cruickshank told me to look our for. Here's an animated GIF [well, my unpaid wordpress hosted blog won't display, so click on the link above]:
I captured 65 images with the D80, again testing focus and exposure, here are some samples: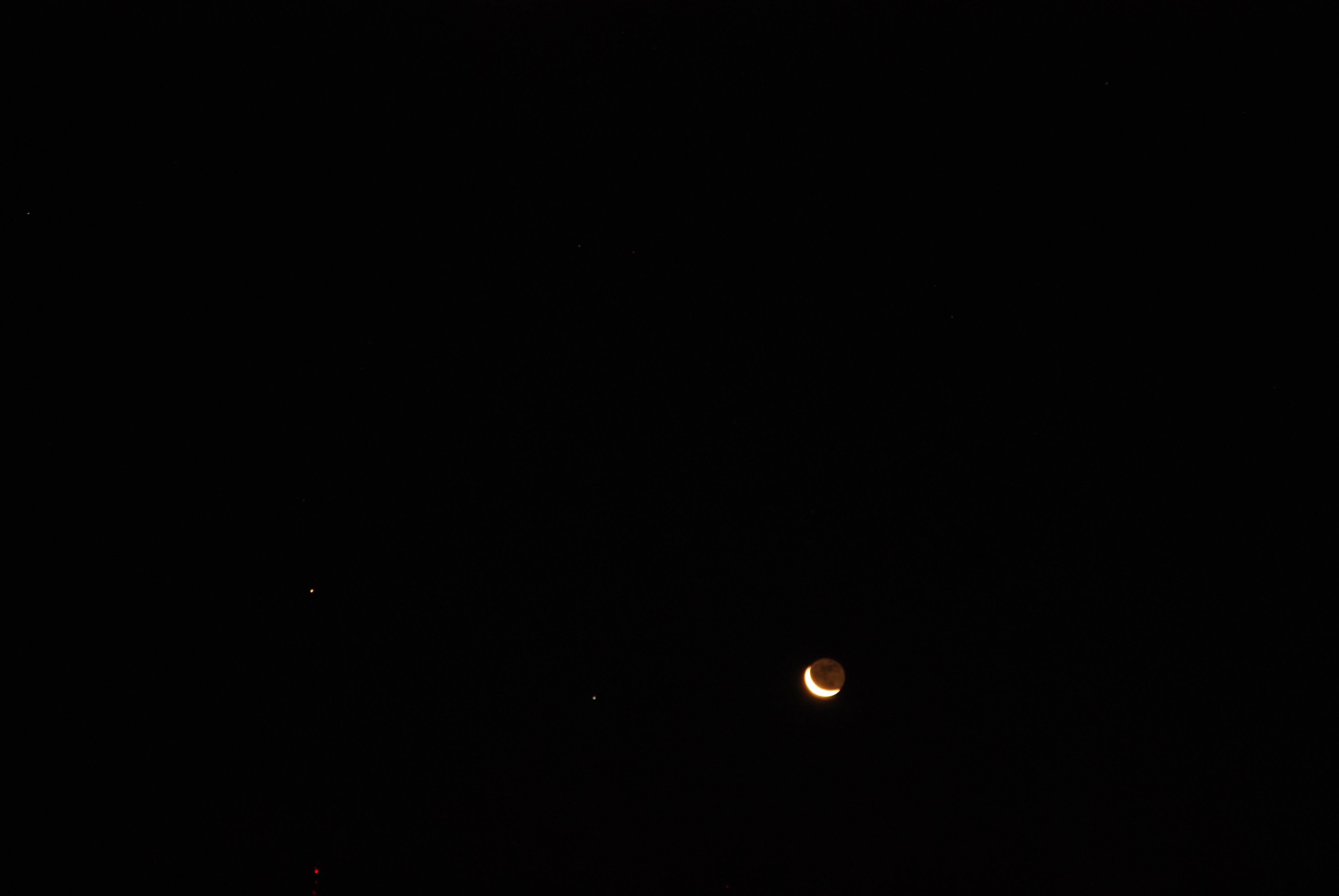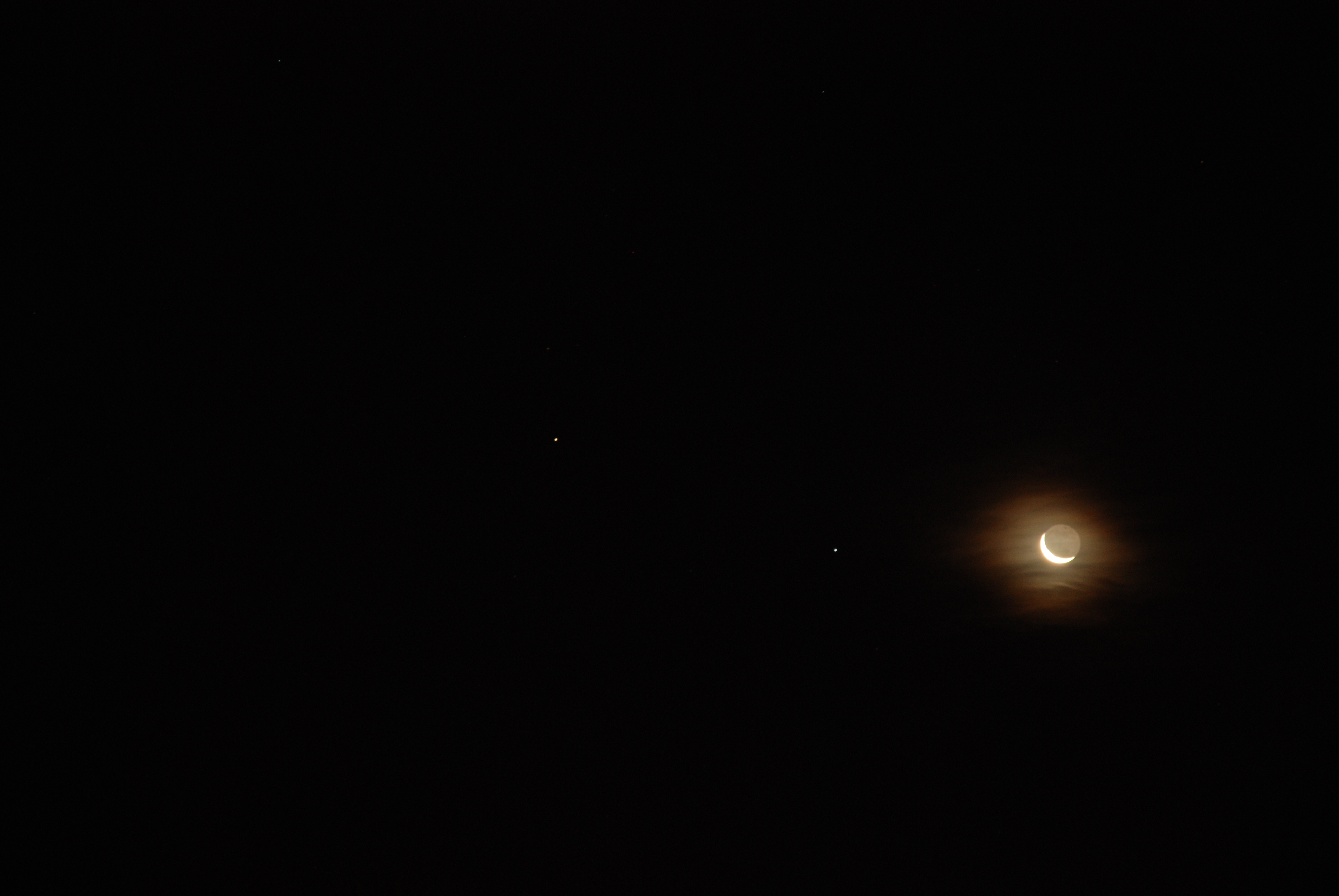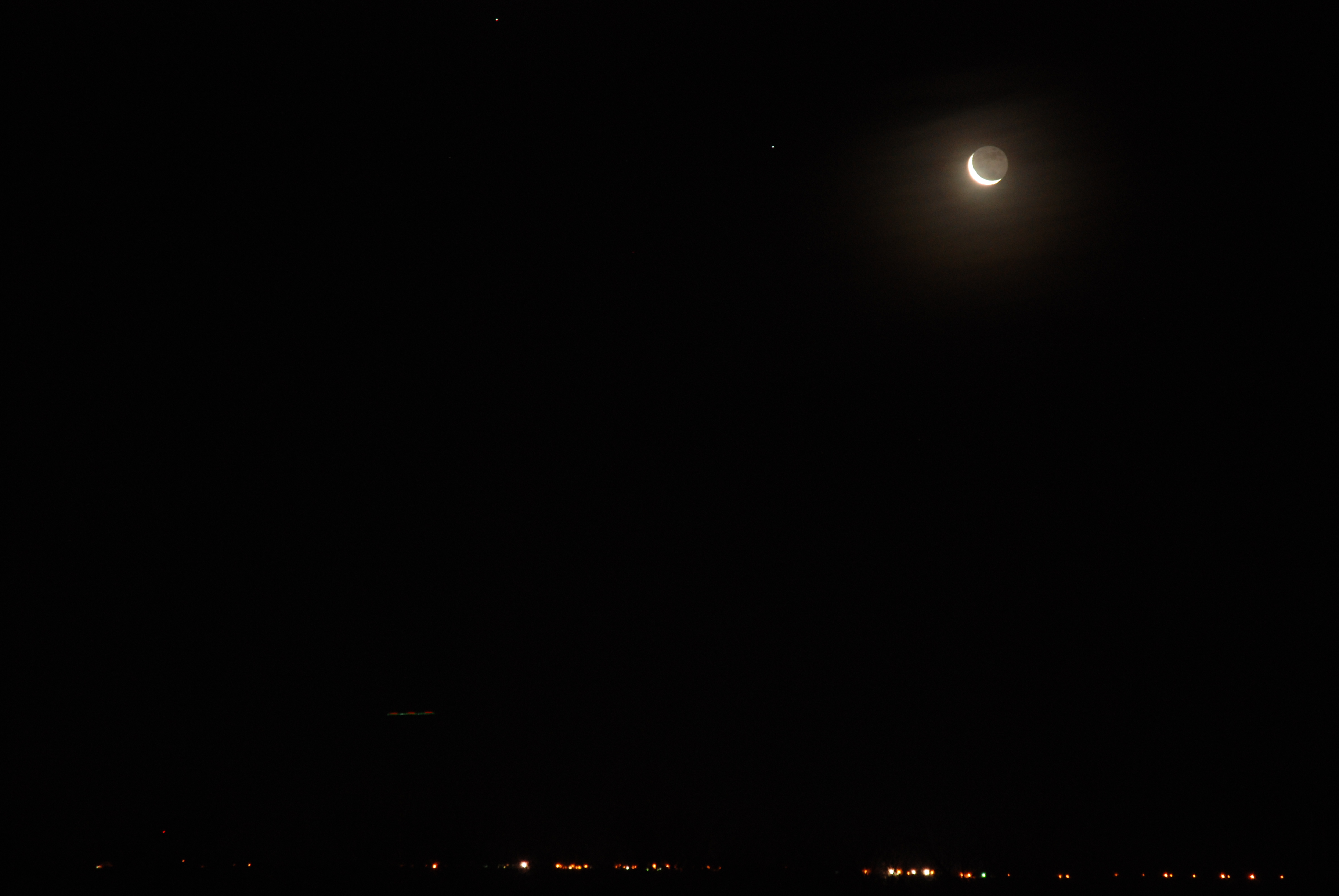 And finally, Gail captured some great shots with her 500mm lens:
So, what I learned that night:
Saturn is sometimes visible to the naked eye
it rises in the E / NE, at least these days, and this fall, very early in the morning
never rely upon autofocus
it's really easy to get to relatively dark skies from Regina – Saskatchewan is a fantastic place for astronomy, at a high elevation and without the light pollution of a giant city
I'm a wimp for cold [well, I already knew that], and would have to budget for proper sub-zero clothing
some of my new friends in Regina are up for adventure!